Everything you have wanted since you were a child, here has turned into reality!
The contea Gentile is a very particular place. As soon as you arrive you feel it immediately: a mix of excitement and peace, of potential adventures and friendships hidden around the corner. Thousands of people who have already come to this land have said the same thing: "here you can breathe true Magic."
The project of La contea Gentile, still nearing completion, is the creation of a fantastic village immersed in the unchanged countryside of Abruzzo, already full of stories, legends, good food and fresh air! Here you'll find comfortable homes carved into the hillside, adventurous dwarven caravans, woods where laughter rings, a cool river to dip into in the summer months, and the good old farmland.
Little houses planning
100%
electricity, water, gas
52%
Our fantastic themed events are known all over the world and from all over the world people come can finally feel at home!
Do you feel like a warrior armed with sword and courage? You will be welcome here!
Do you feel close to the nature and wonder, typical of the elves? Here you will find what you are looking for!
Are you in the mood for adventures and fun evening feasts? We have just the thing for you here!
Are you looking for a place to feel at home and enjoy the peace you deserve? Here you are in the right place!
Follow us on our social channels, participate in our events and support the creation of La contea Gentile because, remember:
"La contea is not a place. La contea
is a hope
"
La contea Gentile is located in Bucchianico (Ch) in Contrada Porcareccia, immersed in fresh oak groves, bathed by the clear river Foro and surrounded by the scent of cultivated fields.
Since 2018 it has been the main meeting place for those who love a fantastic life combined with a simple and happy vision of existence. Here we don't pretend to experience magic, here we really live it!
In ancient times Bucchianico was a real county/shire. At the beginning of the year 1000 the noble Tresidio, with the help of Aldemaro the Wise, became count of Bucchianico and made this small town a little gem in the heart of rural Abruzzo.
At the time, the county of Bucchianico also became a military power which in Abruzzo was second only to the city of L'Aquila. La contea Gentile wants to recall those ancestral atmospheres typical of the area by uniting them with the charm of fantasy, both autochthonous (here there are countless folk tales dedicated to mysterious peoples, goblins and monsters of every ilk) and borrowed from modern fantasy.
Work will start shortly for the construction of the structures to accommodate the many travellers who come to visit us, and if you want to help us, you can do it here: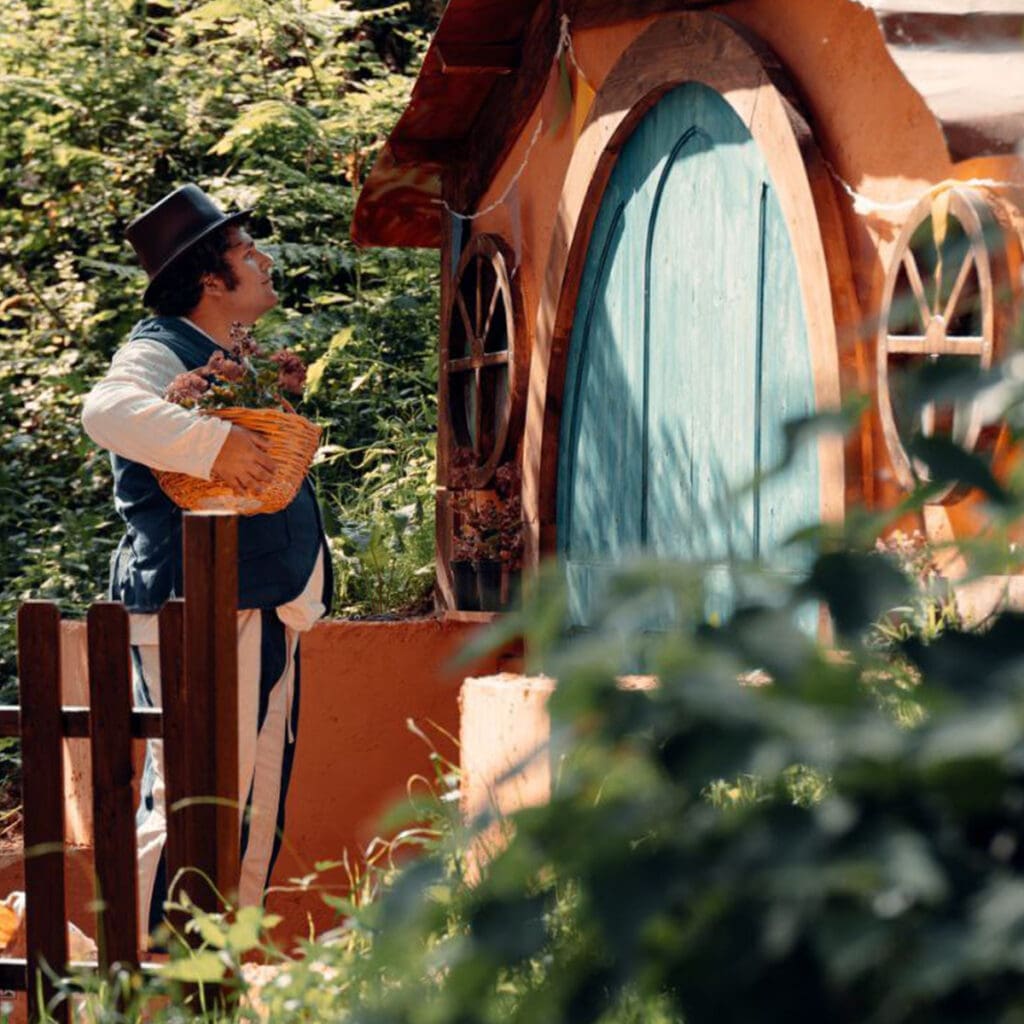 Dwarves Caravan
"What does this have to do with the contea?" some might ask.
Well, this caravan is the result of several thoughts:
1) The contea as we know it is beautiful, fantastic and unique, but I actually wanted this to have a little more personal feel. I wanted something more. I thought of the Dwarves and cutting-edge means of transport for their time and therefore these caravans, ready to cross all of middle earth!
2) It was also a "logical" choice: not all of the contea is buildable due to its proximity to the river. So one day there won't be too many little houses. So I thought, in order to accommodate more people, to create these caravans that don't need building permits to stay in the contea.
3) I imagined a maximum of 3 dwarf caravans: arranged in a radial pattern, with a cauldron in the centre, at night, while cooking a nice soup or roast meat and everyone sitting around the fire singing about ancient deeds and extraordinary wonders below the stars of La contea Gentile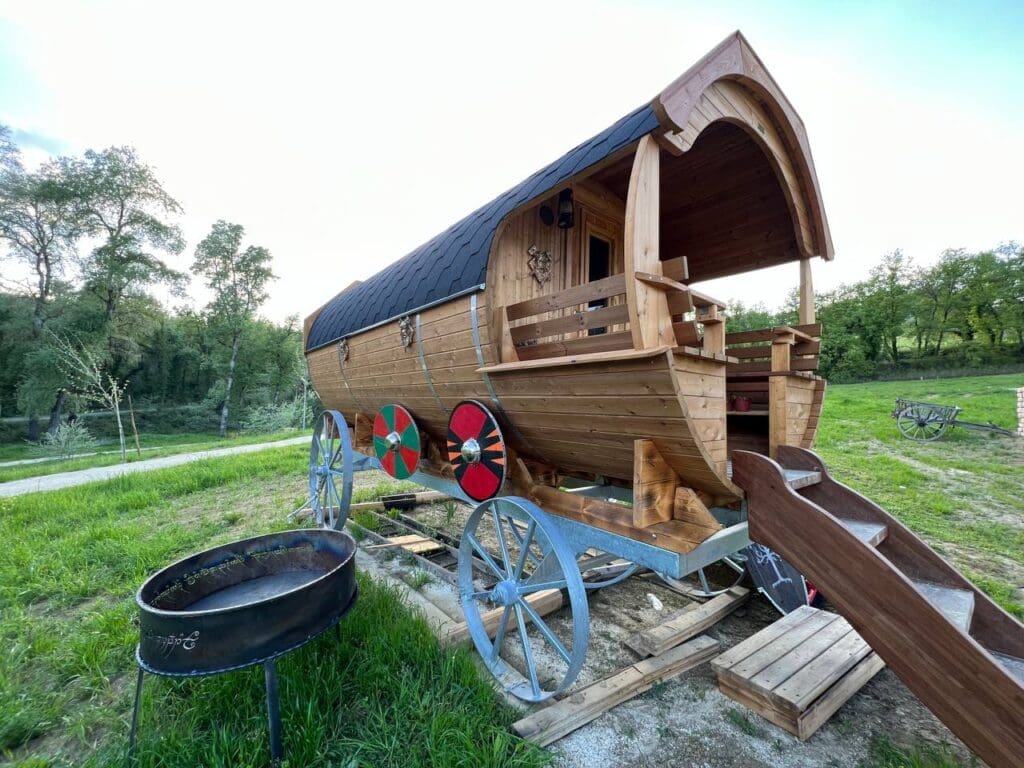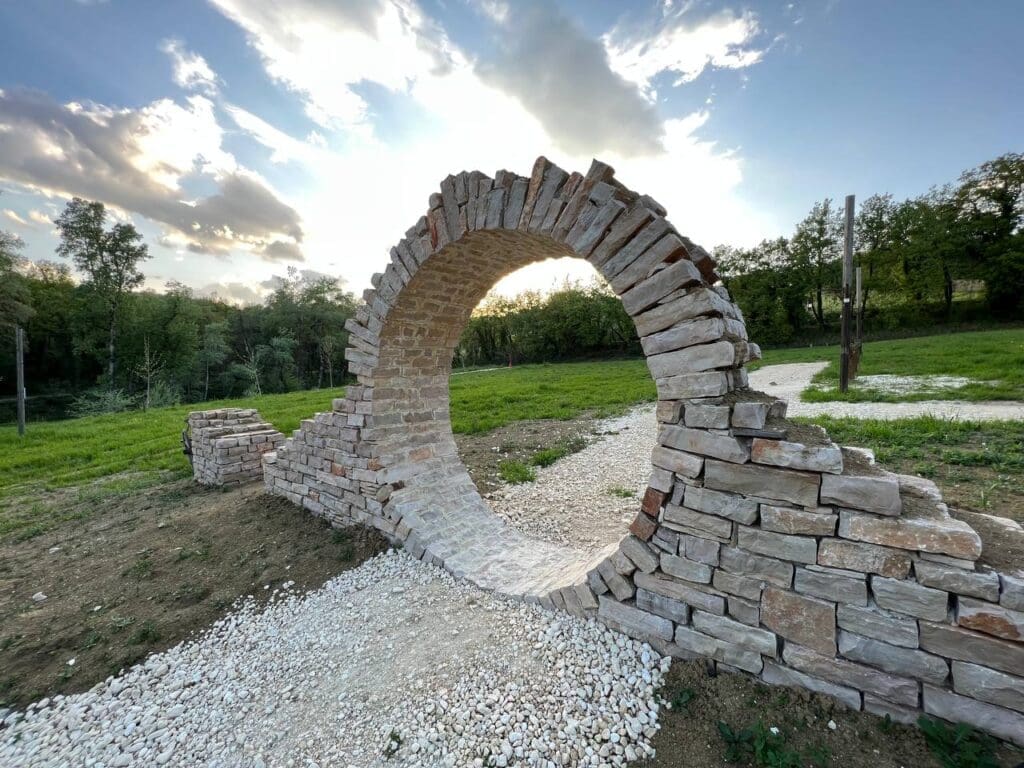 The Moongate
The contea was born thanks to a dream, one of the real ones of course. One night twenty years ago, I dreamed that I was on a path in the woods and at the end of this path there was a stone wall with a gap, exactly like this one.
At the time I had already read the books, seen the films and already wished I could live in the middle earth. When, in the dream, I crossed this gap, in front of me there were my family and hundreds of people waiting for me with smiles and beyond them, the contea!
Here, this gap is the real entrance to what will be the contea with the actual houses. But it also symbolizes something else: that if you dream hard, very hard, in the end dreams come true!
For this reason, as you cross this portal, make a Wish, whatever it may be. And once on the other side you must be convinced, or rather 100% convinced that this dream has come true or is about to come true.